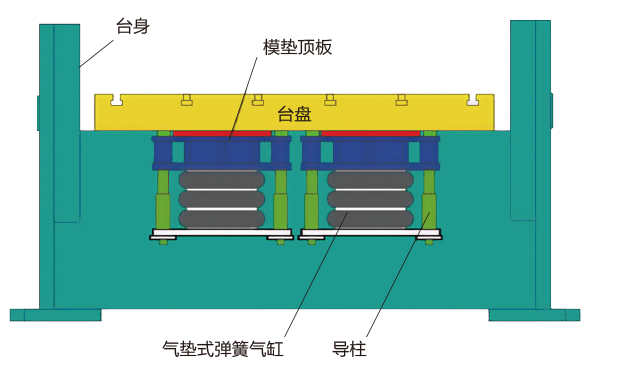 + Die cushion, air cushion type guide pillar using medium carbon steel material, high rigidity, parts service life is long.
+ Guide pin and steel, the use of oiI import, can avoid oil check daily.
+ Standard air cushion type die cushion for die cushion roof, 2 cushions, can meet the needs of the actual die cushion specially designated for 1 roof 2 air cushion. Can meet the needs of the automation engineering more, specify multiple sets of type pneumatic cylinder die cushion.